Why We're Different
At Washington Express Movers, we're a different breed of office mover.  Our unique logistics combine the speed, convenience and security of a local courier with the resources of a large-scale traditional moving service. This innovative model enables us to offer a nimble and cost effective means of transporting "office freight" and box moves or relocating your entire office. We can handle a 100-person office move with the same level of service as a 3-person internal move.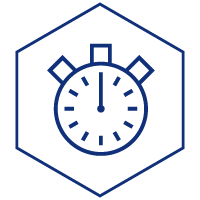 Low Hourly Minimums
At Washington Express Movers, we offer a 3-hour minimum and do not charge weekend or after hours fees.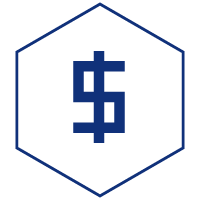 No Hidden Charges
No need to worry about additional costs accumulating during your move. As long as there are no significant changes to your scope of work, we promise to keep you within 10% of your original estimate.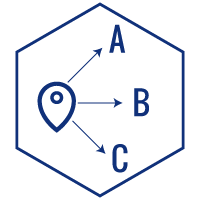 Business to Business
We specialize in office relocation and only work with other businesses. Our clients can feel confident their standards are being met with an experienced moving team that knows how to handle corporate moves.
When it comes to choosing the right business movers, it's important to select a reliable and accommodating team. Read more on the additional value you receive with Washington Express Movers:
Experienced Team: Many movers use outsourced, temporary laborers who lack experience handling corporate moves. Since we specialize in office relocation, we understand the importance of providing your company with quick and efficient service and know exactly how to handle your inventory items.
Working Supervisors: Are you paying higher hourly rates for supervisors who do not assist in any of the actual moving? At Washington Express Movers, we keep our entire team hands-on, including our supervisors, for a more efficient and cost-effective method of moving.
Certified Project Managers: Our leading project managers are certified by the American Moving & Storage Association as Certified Office & Industrial Consultants so you're ensured a first-class moving experience.
Convenient Scheduling: True to our local courier heritage, we can move your office materials on short notice and offer a free walkthrough for larger-scale moves.
Easy Contact: Every move is assigned a project manager so you always have an accessible contact throughout the process.
"Experience the Difference"
If you are looking for a dedicated team of professionals to handle your local office move, then it's time to Contact Washington Express Movers. We have the knowledge, passion and tools to take care of all your corporate moving needs. Get your free quote today and let's get moving!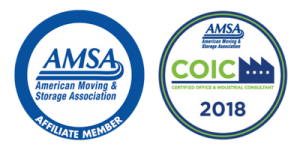 Washington Express Movers is a Supplier Member of the
American Moving and Storage Association.